How was the iPhone was introduced by Steve Jobs?
You could argue that he doesn't have to try too hard because his company, Apple designs such fantastic products. But great products don't sell themselves.
The key to Steve Jobs' success is his way with words and his consummate skill in using them to work a crowd.
When Jobs launched the i-pod in 2001 his pitch was "1000 songs in your pocket." Then he put the device in his pocket – simple theatre.
When Jobs launched the iPhone he refused to call it a smartphone. Instead, he called it a phone that understands its user.
Despite his understated delivery style, Jobs succeeds in drawing attention by quietly telling us that he's been looking forward to this day for two and a half years.
How did Steve Jobs structure his pitch?
The opening
The first 30 seconds he only focuses on making you curious
He builds credibility by referring to previous successes
He creates goodwill by making the audience laugh
The problem
He makes fun of the competition with supporting visuals –
He mentions that – "It's ridiculous to have one set of fixed keyboards when every situation requires a different keyboard"
The solution
He uses many power words such as 'magic' and 'phenomenal'
The Benefits
He always focuses on the benefits, never the features
The End
He thoroughly researches who he is talking to
He thanks the audience in a humble way
Tips that you can use in your very next pitch or presentation
The setup is key
Steve Jobs presentation followed a very specific structure. It left the audience with no choice but to focus on the message being conveyed. At beginning of his presentation, the audience had a visual guide for what to expect.
Steve, announces in the beginning that he was going to introduce three revolutionary new products:
A widescreen iPod with touch controls
A revolutionary new phone
A breakthrough internet communications device
Later he mentions that these are not three separate devices. This is one device, and we are calling it … iPhone."
Pointers:
When a sales pitch is made for a new product. Your audience is going to wonder with excitement about how the features are going to solve their most problems.
Build your presentation around the three most important ways your product solves your customers' problems.
The more curiosity is created about the product, the audience will be more attentive towards your presentation.
Make sure your audience remains attentive to you throughout the entire presentation. And timing is an important concern here.
2. Create the Message
Steve departed a message with a higher sense of purpose, focused his features on the people, and made sure that all data and specs were tangible.
Pointers:
Talk about the problems the audience faces, and how the problem has impacted the audience's life in a negative way.
During the presentation tell the story about why the feature was built.
When you are selling particular features, make sure that you convert your data and numbers into a language that's relevant to your audience.
3. Tell a Story
Steve Jobs in the presentation, introduced us to the problem that his audience faced. Thereafter he showcased the product, as the hero to solve the problem.
Pointers:
when you reveal your solution, your audience will know that you completely understand their problems and their frustrations which gives you much more credibility.
Creating these use cases is a perfect way for you to reveal the hero for your product too.
If you want them to sign up for a free trial, then make sure you give them the link in both the presentation and in an email after the presentation is complete.
How to create a sales pitch in 10 minutes?
Begin with an interesting title
Explain what the sales pitch presentation contains
Describe your business
Explain your mission
Explain the benefits of your product or service
Introduce the team
Price
Next steps
Thank your audience
How to make an effective sales pitch
It takes about 7 seconds to make a first impression.
It is important to keep your audience engaged in your presentation and that requires you not to be boring.
Instead of just beginning your pitch with a "Good afternoon" or a "Good morning" try it with the interesting stuff like the best feature of the product, a story, or a quote, or a figure etc.
This will keep your audience attentive and not gaze into their phone at the beginning of the event.
So**, start the pitch with a bang.**
Why is a sales pitch important?
A sales pitch is usually a planned presentation or strategy designed to initiate and close a sale of the product or service.
If you as an entrepreneur can't deliver a 5-minute pitch, how would you talk a customer into buying your product?
Customers today have various product options. Investors are also bombarded with offers to invest. The best idea is to convince them when they have your attention as an audience, which can happen through an effective Sales Pitch.
Different types of sales pitch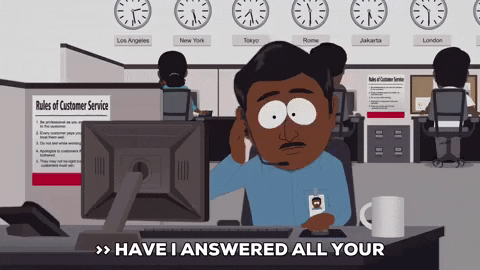 Once you have the list of prospects it's time to reach out. But don't let that fool you into thinking it's easy. Since these people haven't heard of your brand before, it can be tricky to grab their attention and build trust over the phone.
Some essential aspects you should know to create a sales cold calling:
Make sure you do your research regarding their industry
Know who your prospects are
Get all your facts right
Practice your cold call script
Ask open-ended questions
Conduct call reviews
Listen to the prospect
You also need to continuously analyze what works for your industry or to be specific, for your business.
If you're boring your prospect with a long introduction about your company, there's a high chance they'll simply hang up.
Although email pitches eliminate common problems that phone call pitches have, they still don't guarantee results. With so many messages hitting inboxes, you need to do something special to stand out and engage your prospect.
Find the perfect subject line:
If you're planning to send your sales pitch via email, your subject line or opening sentence should capture your buyer's attention. Your subject line needs to connect with your buyer's needs while communicating the story of your business.
By getting these two aspects right, you can successfully engage your customer and convince them.
Email pitch structure:
Good subject lines for higher open and response rates
Short introduction
State the problem in your sales pitch and give your solution
Clarify your value
Make your email pitch personal, outstanding, and engaging
Crystal clear call-to-action
It is important for salespeople to be good at leaving voicemails. Voicemails can add value, whether or not a prospect calls you back right away.
Tips for Better Sales Voicemails:
Have a Relevant Reason for Calling
Lead With Prospect Benefits
Check Your Tone
Call at the End of the Day
Mention Your Follow-Up Plans
Begin and End With Your Contact Information
Direct recipients to your email
Watch Your Voicemail Length
The better your voicemails, the more likely you'll get a response. Even if the response might be received after a long period of time, it is still valuable.
Delivered on a slideshow and presented by a sales representative at your company, presentations are one of the most traditional forms of selling.
Important elements to a good presentation sales pitch:
Thorough Research
Define The Problem & Offer a Solution
Make Compelling Points
Make It Urgent
Add Additional Value
Focus on Benefits
Follow Up
Rather than making your sales pitch a list of product features, make it into a conversation that enables you to build an relationship with your buyers and customers.
An elevator pitch is a brief, persuasive speech that you can use to spark interest in what your organization does. You can also use one to create interest in a project, idea, or product.
It is a two-minute speech that should be ready to be delivered to anyone who asks.
Creating an Elevator Pitch:
Identify your goal
Explain what you do
Communicate your USP
Engage with a question
Put it all together
Practice
These are the key points to perfecting your elevator pitch and not sounding like the stereotypical salesperson.
It the final sales pitch. The art of following up with a prospect who hasn't returned your previous messages. Make sure to follow up with your prospects.
You can't say too much, you can't say too little. These follow-up messages are arguably the most important piece in getting a deal closed.
No matter how you get in contact with the prospects, you could get a head-start on your competition just by being persistent.
Structure of a sales pitch
The impact that a great sales presentation can have on moving buyers through the top of the sales funnel.
1**. Give your presentation structure**
Maintain a structure while presenting a sales pitch.
Start with a solid foundation
Speak to a pain point
Unique is memorable
Provide a framework
Offer Solutions
Provide research
Everyone is counting on the ROI
Speak to your audience
Engage
Know when to stop
Include a call to action
Creating and giving a successful sales presentation takes practice.
2. A value proposition
The most important objective is to use your sales pitch to move the buyer to the next step in your sales process. Before you can learn how to communicate value, however, you need to understand some key concepts about value.
Value: The monetary worth of something; that is, whether and how much someone will pay for something.
Value Proposition: The collection of reasons why a buyer buys.
Value Proposition Positioning Statement: How a company or individual will benefit from buying something specific or buying from you in general.
Your sales presentation should focus on providing information that can create value. Summarize the value of your promise to deliver to prospects and explain why they should buy from you.
Common Value Proposition Mistakes:
The sales pitch fails when
Too much information is provided
Not describing value from the buyer's perspective
Failing to identify what's different about them
The value proposition convinces customers that the company's products and services are the best among all the rivals so that they will buy the products.
3. Solve the problem
After you have demonstrated that you understand the needs of the client, present a solution. Focus on how your product or service can help fix their problems. Avoid getting bogged down in the process, keep the focus on the results.
Go all out to make sure potential customers can see how essential the magnitude of the problem that your product solves.
How to list your solutions:
Don't give too many choices
Communicate results customers will get
Make it easy and quick to understand
Give examples that demonstrate your product's value.
Explaining what is likely to happen if your prospect continues down the same road will get their attention and inspire them to take action.
4. Set Expectations and Resolutions
Create realistic exceptions for the customer. Include how you will track the progress throughout the entire project. And also let clients know how to track the results at the end.
This transparency establishes an incredible amount of authority in the eyes of your customer.
5. Let the Product Speak
Instead of overexplaining the product, let the customers try it out for themselves. When a customer has the chance to see the product in action, they'll understand how it works and why they need it.
Even though you might be selling a complicated product, a simple demonstration of how the product works can be very persuasive in showing a prospect that what you're selling is easy to use and genuinely helpful.
When presenting the product to the customer during a sales pitch run the demo a few times. Nothing ends a sale faster than a demonstration showing your product doesn't work.
6. Present Pricing and Return on Investment
You bring value to the client and deserve to be compensated for such value. Do not feel embarrassed about your rates and fees. But do show the ROI or the benefit a customer can achieve with your product.
One fool-proof way to create more value for your prospects and propel deals forward is to demonstrate ROI to the prospect.
7. Back it up with facts
Try to include testimonials and case studies, which also contain statistics and figures to prove the success of your product or service. Statistics give proof of your claim. They assure the customer that what you are saying is true.
Therefore, include relevant statistics and facts in your sales pitch.
8. A Powerful Story
Stories can be engaging. Once a buyer is emotionally invested in your story, they will be more likely to care about your product.
Present your story, by including the reason why your company and product came to be. But avoid introducing your product at the beginning of the story.
The major benefits of using storytelling in your sales pitches include:
Grabbing the audience's attention with an engaging narrative.
Generates more interest in your product or service.
Earning your prospect's trust.
Motivating your prospect to take a specific action by demonstrating the positive results of doing so.
Storytelling Techniques that can be used in your sales pitch:
Make the Customer the Hero
Be Entertaining, But Keep It Relevant
Have a Clear Sense of Purpose
Make It Personal, Relatable, and Real
Balance Out the Narrative with Cold Hard Facts
Practice Your Delivery
9. Use relevant examples and data
You need your customers to trust you, and for some people, objective data sets their minds at ease.
Good Example: Use easy to interpret charts and graphs to explain your supporting data.
Use contextually relevant examples and specific metrics to support the key points you're making.
When sales contentions are supported by financially relevant data in clear, articulate presentations, prospects sit up and take notice.
A data-driven sales discussion is powerful and persuasive.
10. Don't forget to follow-up
The conversation doesn't stop at the first attempt of your sales pitch. At the end of the presentation, explicitly ask the buyer to take the next step with you, whether it's signing the buyer up for free trial, scheduling a demo, or agreeing to put together a proposal for them.
Firstly, make sure that you and the buyer agree that there is a problem or opportunity that the buyer needs help with.
And secondly, establish credibility with the buyer so that they believe that you may actually be able to help them. Agreeing to the next steps with the buyer at the end of your sales pitch is one of the most important things you can do.
Conclusion:
With this structured approach like this, the prospect knows that you recognize their problems and have a solution. Don't create a sales presentation that convinces the client to do business with you; instead, demonstrate the lost opportunity of not working with you.
Leave a comment with how you currently structure sales proposals or pitches.